Cuckoo
with traditional
carvings
Cuckoo clocks from the Black Forest - online shop
Cuckoo Clock Shop is an online shop for the traditional Black Forest wall clock and is a member of the Händlerbund, In this shop you will find exclusively Cuckoo clocks made by hand. All clocks are from the cuckoo clock manufacturer Anton Schneider und Söhne GmbH & Co. KG from Schonach. Every cuckoo clock has a mechanical movement and is a one-off with the VdS certificate. We ship worldwide.


Please note:
Dear customers,
We regret that there are currently delays in delivery for some of our cuckoo clock models.
Anton Schneider manufactures all of our watches by hand. Unfortunately, the currently difficult situation of material procurement is also affecting us, so that our usual fast delivery can currently only take place for stock products.
Be sure that your confirmed order will reach you!
However, it can especially with the Models with an 8-day drive currently have longer delivery times come. Please feel free to inquire about the delivery time of your desired product Whatsapp or by Contact Form.
We thank you for your understanding and your support.
All cuckoo clocks are handcrafted in the Black Forest

Here is an excerpt of products
There are more special features to discover in the shop
The invention of the cuckoo clock is generally credited to the Black Forest clockmaker Franz Anton Ketterer, who built the first cuckoo clock in 1730. However, there are also reports that suggest that clocks with cuckoo calls existed before then. The French clockmaker Julien Le Roy, for example, is said to have developed a clock with a cuckoo call as early as the late 17th century. Nevertheless, Franz Anton Ketterer is the one to whom the invention of the cuckoo clock in general...

Anton Schneider cuckoo clocks are special!
What makes her so special?
... the art of traditional craftsmanship combined with passion and attention to detail for the beauty of Black Forest cuckoo clocks.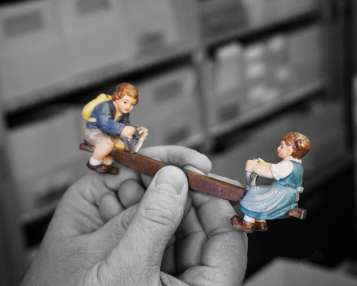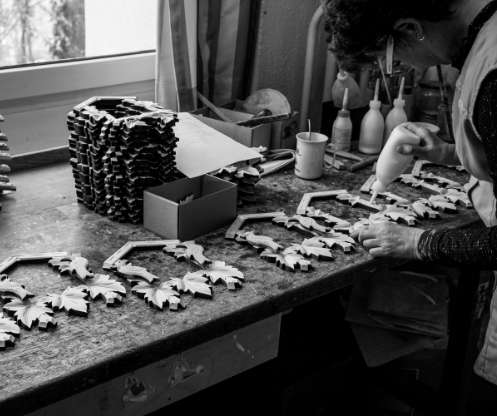 Located in the middle of the Black Forest and inspired by the magnificent surroundings with historic farms, Anton Schneider manages to transfer this spirit to his handcrafted cuckoo clocks.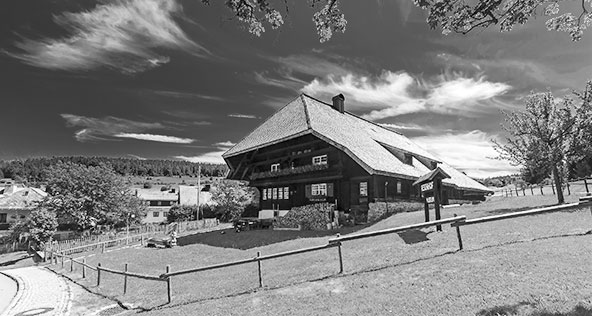 Kuckucksuhren.shop delivers worldwide
Welcome to our cuckoo clock online shop - the perfect place for all cuckoo clock enthusiasts worldwide! We are proud to offer you our high quality cuckoo clocks, made in Germany by Anton Schneider.
Our wide range of traditional cuckoo clocks are at your disposal. Whether you are looking for a classic cuckoo clock with hand-carved wooden figures or one with a simple design, we have what you need.
We not only offer you a large selection, but also safe and fast worldwide shipping. Regardless of where you are, you can receive our cuckoo clocks in a few days.
Our customer service team is happy to answer any questions you may have. We want to make sure you find the perfect cuckoo clock for your home and that you are completely satisfied with our service.
We pride ourselves on offering the finest selection of cuckoo clocks and outstanding customer service to our customers worldwide. Discover our range now and order your cuckoo clock today!
Anton Schneider watches shipped directly from the manufacturer
Anton Schneider Söhne is a renowned manufacturer of handmade cuckoo clocks and is considered one of the best manufacturers in the business.
Anton Schneider watches are characterized by their exceptional craftsmanship, precision and reliability. Each clock is carefully manufactured and tested by skilled craftsmen in the Anton Schneider factory in the Black Forest, Germany, to ensure it works perfectly.
These cuckoo clocks are not only functional timepieces, but also beautiful works of art that create a special atmosphere in any room. They are available in different styles and sizes, from traditional to modern, from rustic to elegant, so there is a watch for every taste.
Anton Schneider cuckoo clocks are known for their exceptional quality and reliability and are appreciated all over the world. With our sale you have the opportunity to acquire one of the best cuckoo clocks on the market and own a piece of German craftsmanship.
We are proud to offer you the sale of Anton Schneider cuckoo clocks and guarantee you fast and safe delivery. Visit our online shop and find your perfect Anton Schneider cuckoo clock. We are sure that you will be amazed by the quality and beauty of these watches.
Kuckucksuhren.Shop is your online shop when it comes to buying a new cuckoo clock
The vision of the cuckoo clock shop is to create a unique shopping experience for customers by offering high quality cuckoo clocks in a unique way.
The store offers a wide range of Anton Schneider Cuckoo Clocks in various styles and designs to meet customers' needs. The focus is on fast delivery, secure payment options, easy returns and excellent customer service for customers worldwide.
The shop promotes appreciation and awareness of the history and tradition of cuckoo clocks through information and background stories about the different models.
The shop aims to be a trusted source for cuckoo clocks and related products, regularly introducing new products and designs to delight and surprise customers.
Why you should buy your cuckoo clock at kuckucksuhren.shop
Large selection of cuckoo clocks: Kuckucksuhren.shop offers a large selection of different cuckoo clocks in different sizes, designs and price ranges. Whether you're looking for a traditional wooden cuckoo clock or a modern twist, you're sure to find something to suit your taste and budget.
High-quality products: Kuckucksuhren.shop offers high-quality cuckoo clocks from the renowned manufacturer, Anton Schneider. The watches are handcrafted and made from high quality materials to ensure they are durable and reliable.
Customer Service: Kuckucksuhren.shop offers excellent customer service that is available to answer any questions or problems you may have. You can contact customer service via email, phone or whatsapp for assistance.
Secure Shopping: Kuckucksuhren.shop offers secure payment options and an encrypted checkout process to ensure your personal information is protected. In addition, the shop offers fast and reliable shipping so that you receive your cuckoo clock quickly and safely.
Overall, kuckucksuhren.shop offers a wide range of cuckoo clocks, high quality products, great customer service and safe shopping. So if you're looking for a cuckoo clock, you've come to the right place.
What you need to know about cuckoo clocks
Black Forest cuckoo clocks are mechanical wall clocks made in the Black Forest region of Germany. They are particularly well-known for their characteristic cuckoo call, which sounds on the hour. The clocks are traditionally made of wood and feature hand-painted dials and ornate cases.
The history of Black Forest cuckoo clocks goes back to the 17th century. The clocks were originally a kind of folk art and were made by hand in small workshops. Today they are still made by a few watchmaking companies in the Black Forest, but there are also many mass-produced items made in other parts of Germany or abroad.
There are different types of Black Forest cuckoo clocks, including simple clocks with only one cuckoo call per hour and clocks with more complicated functions such as striking, musical or animated functions. Some watches are also equipped with quartz movements, which allow for more accurate timekeeping.
Black Forest cuckoo clock prices can vary greatly, depending on the quality and complexity of the clock. There are both inexpensive mass-produced products and high-quality, handmade watches that are considered collectibles and are correspondingly more expensive.
What cuckoo clocks can do
Most Black Forest cuckoo clocks are powered by mechanical movements powered by weights. These weights are suspended from chain-shaped ropes and slowly move down as the clock ticks. They need to be wound regularly to keep the clock going. There are watches with 1 day term, which need to be wound daily, and clocks with 8-day term, which only need to be raised every 8 days.
Most Black Forest cuckoo clocks also have a striking mechanism that triggers the cuckoo call and displays the hours and quarters of an hour. This striking mechanism consists of a series of wheels and gears that are linked together and rotate with the movement of the movement. The cuckoo call is made by a small bell or sheet of metal struck by a hammer as the clock strikes.
There are also Black Forest cuckoo clocks with musical works, in addition to the cuckoo call Pieces of music can play. These clocks often have small music rolls that are read by a mechanism that creates the music. Some clocks also have animations that move when the cuckoo calls, such as a little cuckoo coming out of a door and disappearing again.