Get your new watch quickly. The cuckoo clocks come directly from the factory and thus only shortest transport routes from the workshop back to you. This factory outlet and regional raw materials produce and deliver as environmentally friendly as possible.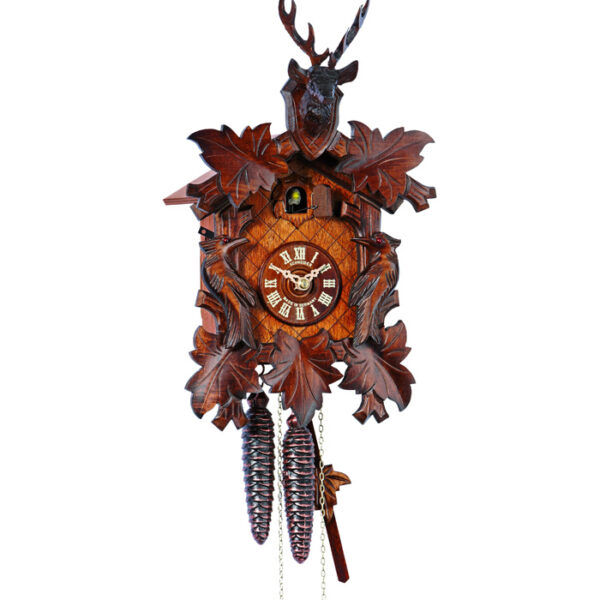 The
Hirschsprung in Höllental
inspired the master carver of the cuckoo clock manufacturer Anton Schneider with the creation of this wonderful traditional cuckoo clock from the Black Forest. A wall clock for nostalgia lovers who love nature and who know the legend of the scared deer who is about to jump over the gorge. Special feature: There are no weapons shown on this watch because the stag escaped through the mighty jump.