Cheap original mechanical Black Forest cuckoo clocks under 200 € are available!
An original mechanical cuckoo clock from the Black Forest does not have to be expensive!
Cuckoo clocks are little masterpieces: They are handmade and sometimes lovingly colored. Thus, each of these Black Forest watches is unique and immediately a masterpiece.
With handmade wall clocks you immediately think of high prices. But there are individual cuckoo clocks that are quite affordable without giving up the traditional brand messages of traditional wall clocks.
Cuckoo call of a mechanical cuckoo clock
The cuckoo call of an original Black Forest cuckoo clock (this must be mechanical!) Is not generated electronically but purely mechanically. Two whistling tones from small bellows are activated by the clockwork every full and half hour. A draft of air is passed through the whistling bellows and released again through an opening provided with a hose. Each of the two bellows generates part of the cuckoo's call ("Coo - Coo").
Tip when buying a cheap cuckoo clock
Who wants to buy a cuckoo clock under 200 Euro and not on the brand predicates
handmade,
mechanical movement and
100% made in Black Forest
want to do without, you will find it here. All Anton Schneider watches that are sold here in the shop have the original VdS certificate from the "Black Forest Clock Association".
A list of Black Forest cuckoo clocks under 200 Euro: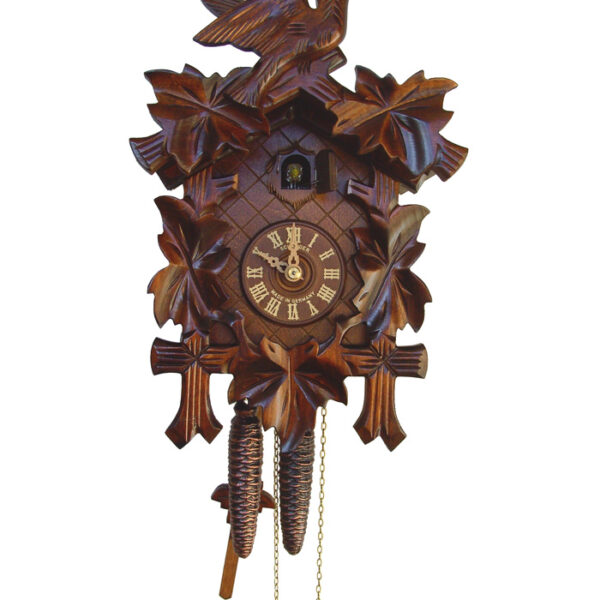 classic carving cuckoo clock
Manual shutdown of the cuckoo possible
5 foliage and bird